Get Focused...Stay Focused!®
How to Implement a Freshman Transition Course that Helps Students Build the Intrinsic Motivation to Succeed
Your participants will discover a Student Success/First-Year Experience course that:
They'll learn:
How entering freshmen can develop meaningful, online career and education 10-year plans.
Strategies for using each student's 10-year plan throughout high school and/or college for advisory functions and academic coaching.
How to implement a school-wide program that ensures students complete college and are career ready.
Best practices from schools that have been successful with the process.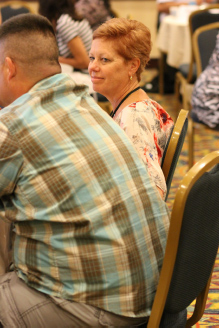 Deans of Student Services or Student Affairs
College administrators responsible for increasing completion rates
Department Chairs for Guidance or Counseling
Instructors for Career Planning, College Success, or Freshman experience courses
Dual Enrollment/Early College Leadership
Educators in charge of developmental courses
Principals and District Leaders
Administrators in charge of curriculum
Teams of academic instructors in freshman academies
Guidance department chairs
Administrators in charge of dropout prevention
Teams working on High School/College Collaborations