See a Get Focused...Stay Focused! ® program in action and learn
from program administrators, teachers, and students!
Fall 2019 will be announced this summer

Each event has a maximum capacity of 30 people, so register your team early.

Erin Hansen and Amy Gil discuss
CHS 2-Day Site Visit Details
See Carpinteria High School in Action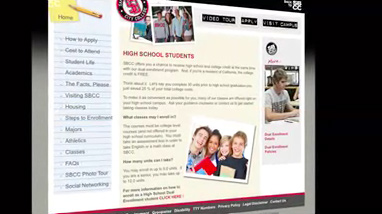 Annotated Workbook: A Tip for
Organizing your Teaching copy
of the Career Choices Workbook
Carpinteria High School invites your leadership team for an onsite visit and professional development retreat. You'll learn more about the ground-breaking Get Focused...Stay Focused!® model that Principal Cornejo's team has implemented with great success.
2018-2019 is the 10th year of implementation at Carpinteria High School, so your team will benefit from that depth of practical
Get Focused...Stay Focused!
® experience as the Carpinteria team highlights potential pitfalls, discusses helpful strategies, and shares results!
Introduction: Get Focused...Stay Focused!® Initiative
The Big Picture: 10-Step Implementation Plan
Chapter-by-Chapter Curriculum Workshop
Classroom in Action
Student Panel
The 10-year Plan Online
Get Focused...Stay Focused!® Student Workbook for Follow-up Modules 1, 2, and 3
Career Choices and Changes textbook
Instructor's and Administrator's Guide for Career Choices and My10yearPlan.com®
Lunch on Friday and refreshments each day
$199 for Day 1 (Get Focused, year 1) or Day 2 (Stay Focused, years 2-4), which includes resource materials pertinent for that day's training or $299 for both days which includes all the materials provided.
All registrations include an Annotated Textbook, as well as enrichment activities and online access to the resources developed by the Carpinteria team, through 10 years of utilizing the program.
All fees must be paid two weeks prior to the first day of the workshop. For other payment arrangements, please call Academic Innovations at 800-967-8016.
Registration support is provided through Academic Innovations.
Call (800) 967-8016 to learn more about the event or to register.
Cancellation Policy
Carpinteria High School
4810 Foothill Rd
Carpinteria, CA 93013
Friday: 7:45 AM to 3:00 PM
Saturday: 8:30 AM to 3:00 PM
Should you need lodging accommodations during your visit to Carpinteria High School, we recommend the hotels listed below.
Please keep in mind: As an educator, you qualify for Government Rates offered at most hotels. Should you choose to book at the Government Rate, please be aware of any documentation required by the hotel at check-in. Government Rates are limited and based on availability.

Be aware of any hotel cancellation policies.

Holiday Inn Express Carpinteria
5606 Carpinteria Avenue
Carpinteria, CA 93014
Telephone: 805-566-9499
Website
Mention GFSF to receive a room rate of $119.99
Best Western Plus Carpinteria Inn
4558 Carpinteria Avenue
Carpinteria, CA 93013
Phone: 805-684-0473
Website
*The hotel suggestions are offered as a courtesy to you. Neither Academic Innovations nor Carpinteria High School is guaranteeing that rooms and/or rates suggested are available at the time of viewing this information. Neither Academic Innovations nor Carpinteria High School will be held liable or responsible for any reservations that are incorrectly booked, or differences in room rates quoted by hotels/approved by districts to actual room rates at the time of reservation/billing.