Course Description:
This eCourse was designed for instructors from secondary schools, colleges and post-secondary training programs who want to incorporate more technology into their
Career Choices
Series course.* It is also for administrators who want to provide professional development to ensure its campus-wide use for academic coaching and counseling. This eCourse provides background, tips, and strategies to successfully launch your course from the first day with a primary focus on
My10yearPlan.com®
.
My10yearPlan.com® is more than just an electronic rendering of the planning process outlined in the
Career Choices
Series. It is a comprehensive, internet-based system delivering 98 exercises, activities, and surveys that interact with the learner, facilitating a decision-making process that culminates in the development of a personalized 10-year plan that is not only quantitative, but more important, meaningful. My10yearPlan.com® is not a canned, one-size-fits-all experience where the learner has little control over or relationship with the outcome, similar to those found on the Department of Labor websites. Instead, My10yearPlan.com® enhances the textbook giving the computer a role that reaches beyond that of "tool" to something more akin to that of a coach, counselor, or mentor. The system gently guides, prompts, and, where necessary, prods the student through an in-depth decision-making process.  The end result is an online career and skills-based education plan.
---
Learning Outcomes:
At the conclusion of this eCourse, participants will:
Manage and support the My10yearPlan.com® program on campus.
Share the My10yearPlan.com® process with the whole campus and why it is important for student success.
Provide professional development to the whole school on how My10yearPlan.com® is used for academic coaching and advising.
If a high school, and you are not the School Site Executive for the campus, then help recruit and train the SSE.
Work with your principal or dean to create a plan for campus-wide use of My10yearPlan.com®.
---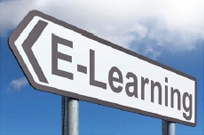 Who would benefit from this eCourse?
From High Schools
Career Choices Series instructors with year-long programs who are looking to integrate more technology
Instructional Technology professionals
School Site Executives for My10yearPlan.com®
Career Center professionals
From Post-secondary
College instructors adopting/reviewing the Career Choices and Changes curriculum
Career Center professionals
Instructional Technology professionals
School Site Executives for My10yearPlan.com®
College counselors
---
With your registration you'll receive: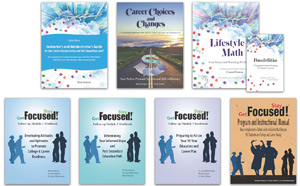 Texts or Materials:
Instructor's and Administrator's Guide for Career Choices and My10yearPlan.com® 8th Edition 2020
Career Choices and Changes
Adapted Workbook for Career Choices
Get Focused...Stay Focused!® Program and Instructional Manual
Get Focused...Stay Focused!® Follow-up Module 1 Workbook

Developing Attitudes and Aptitudes to Promote College and Career Readiness

Get Focused...Stay Focused!® Follow-up Module 2 Workbook

Determining Your Informed Major and Post-Secondary Education Path

Get Focused...Stay Focused!® Follow-up Module 3 Workbook

Preparing to Act on Your 10-year Education and Career Plan
Online Course Materials and Platforms:
Online license to The Teachers' Lounge
Online license to The Instructor's Resource Center
Special participant license to the online Academic Innovations University. Access the site using the login information. This will allow you to create your own username/password.
Access to a demo account for My10yearPlan.com® Interactive that is populated with a sample student plan
License to My10yearPlan.com® Interactive
PTA account to a My10yearPlan.com® student account
Teacher account to My10yearPlan.com®
Blank student account to My10yearPlan.com®