Course Description
:

The award-winning
Career Choices
series is a unique semester or yearlong, classroom-based comprehensive guidance course. When taught with fidelity in the designed scope and sequence, your students will develop the motivation to succeed in high school, post-secondary, and into the workforce. This eCourse will provide the information and strategies for you to efficiently and effectively launch a new course or enhance the course you already have. Upon completion of this eCourse, participants will develop their classroom pacing guide for their
Career Choices
course in order for every student to complete their 10-year plan.
The Career Choices course is the "Get Focused" portion of the Get Focused...Stay Focused!® Program developed at Santa Barbara City College. It meets the Freshman Transition Standards developed at The George Washington University. This course is a scalable, cost-efficient program that ensures students will graduate with a carefully-considered career path through the development of their online 10-year plan.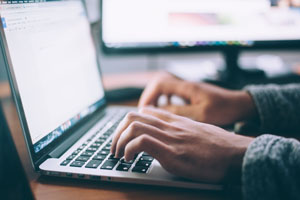 Learning Outcomes
:
At the conclusion of this eCourse, participants will:
Be able to develop a standards-based, freshman course that gets impacts completion rates
Have the experience to implement a freshman transition course with fidelity
Have the tools to develop a comprehensive lesson plan and pacing guide for a freshman course
Learn the management systems of My10yearPlan.com®
Be able to answer students' most common questions about My10yearPlan.com®
Experience the online 10-year planning process using My10yearPlan.com® in order to be able to orient all school personnel on its use
Who would benefit from this eCourse?
Instructors getting ready to implement the Career Choices series in their schools
Chairs for Counseling Department who will be implementing the school-wide GFSF program
Administrators responsible for completion rates
District personnel responsible for the Get Focused...Stay Focused!® Program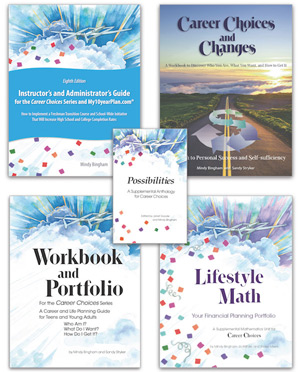 With your registration you'll receive:
Texts or Materials
:
Instructor's and Administrator's Guide for Career Choices and My10yearPlan.com® 8th Edition 2020
Career Choices and Changes
Adapted Workbook for Career Choices
Possibilities—A Supplemental Anthology to Career Choices
Lifestyle Math—Your Financial Planning Portfolio
Online Course Materials and Platforms:
Cost:  $249 which includes the books and special online license noted above.
Or Call Academic Innovations at (800) 967-8016 between 9 am and 4 pm MST.
Back to eCourse Home