Course Description:

This eCourse is for college instructors, guidance department chairs, deans, and administrators charged with developing strategies to keep students in college and completing in a timely fashion. Using the
Career Choices and Changes
workbook and
My10yearPlan.com®
, discover a cost-effective way to develop a hybrid, classroom-based, first-year guidance course that teaches students a quantifiable decision-making process that will help them envision and plan for a future that is productive, achievable, and stimulating. The resulting online, personalized career and education 10-year plan provides the focus and intrinsic motivation to succeed in college, at work, and in life. In addition, learn how this online 10-year career and education plan can be used by all campus staff for in-depth advisory functions and academic coaching. You'll discover how to create buy-in and provide the professional development necessary for all stakeholders. You'll leave with a plan for developing and then implementing a first-year experience course that will get the results you require to meet state and accreditation requirements, while at the same time requiring minimal resource allocation.
---
Learning Outcomes:
At the conclusion of this eCourse, participants will:
Implement the Student Success/Freshman Transition/First-Year Experience course with fidelity.
Develop a comprehensive lesson plan and pacing guide for your course.
Understand the online 10-year planning process using My10yearPlan.com® in order to be able to orient all campus personnel (counselors and instructors) on its use for advising and academic coaching.
---
Topics include:
An overview of the curriculum
An understanding of the pedagogy and the research behind this course
How to use the seven key resources for classroom success
Discover the 12 classroom tips for instructional success
Review of the online Instructor's Resource Center 
Understanding My10yearPlan.com® Interactive and its management
Learn about the unique Skills-Based Education Plan
How to use My10yearPlan.com® for academic coaching and advising
Course assessment and grading strategies
---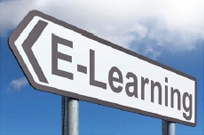 Who would benefit from this eCourse?
Instructors of College or Student Success Courses
First-year Experience or Freshman Seminar Coordinators
Instructors of Career or Life Planning courses
Dean of Student Services/Affairs
Department of Chairs for Counseling
Administrators responsible for college completion rates
---
With your registration you'll receive: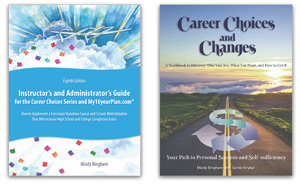 Texts or Materials:
Instructor's and Administrator's Guide for Career Choices and My10yearPlan.com® 8th Edition 2020
Career Choices and Changes
Online Course Materials and Platforms: (provided)
Online license to The Instructor's Resource Center
Special participant license to the online Academic Innovations University. Access the site using the login information. This will allow you to create your own username/password.
License to My10yearPlan.com® Interactive teacher account
License to a My10yearPlan.com® blank student account
PTA account (a populated account) with no deadline